landscaping design & contracting
At Flowering Meadow we use first quality materials along with a professional design. We specialize in Landscape & Hardscape Design and Installation for the outdoor setting that you desire. Our goal is to create a landscape design that reflects your vision and our expertise. Each project is tailored to your unique lifestyle. We prepare and execute a design plan that best suits you and your property. Your satisfaction with the completion of every project is our primary goal.
Read about the value of landscaping here and view our landscaping portfolio here.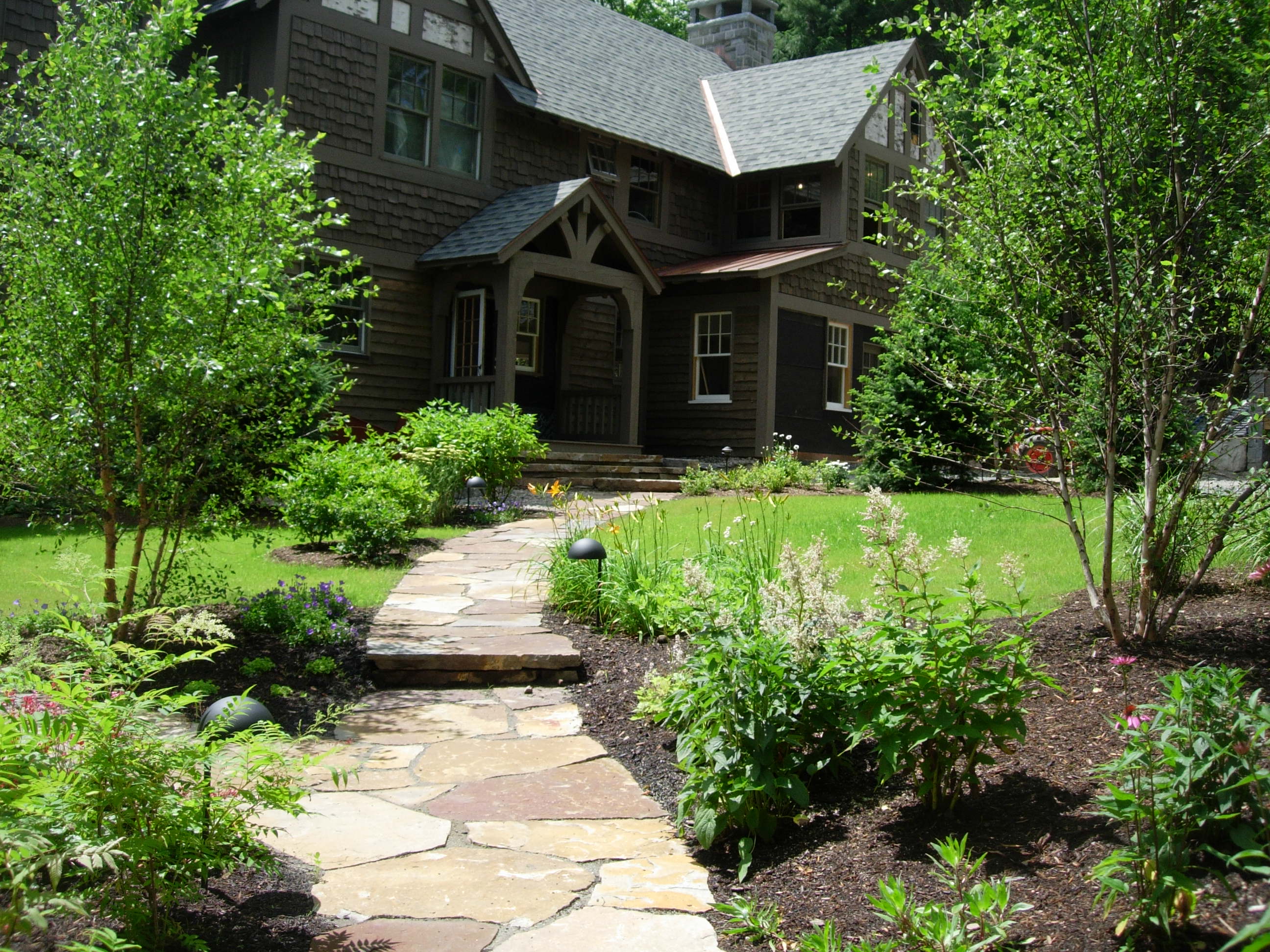 full service nursery
Flowering Meadow Nursery operates on 120 breathtaking acres of unspoiled Adirondack landscape nestled in the "Glen" of Jay. We specialize in native hardy northern grown nursery stock.
In our fields, we grow many varieties and sizes of shade trees, evergreens, flowering shrubs, perennials and edibles.
View photos or visit our Nursery..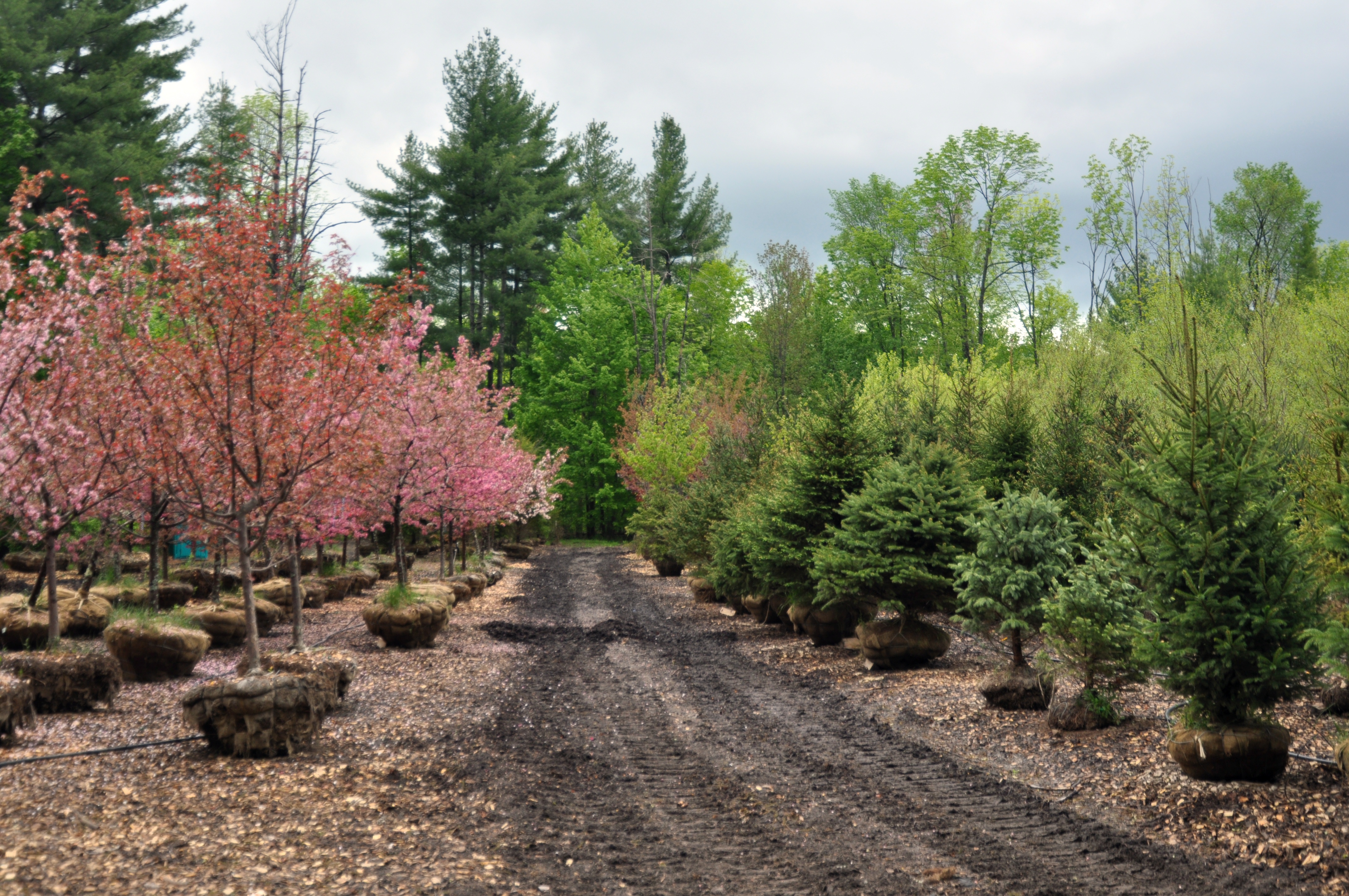 stonework
Stonework can be a creative and beautiful addition to any landscape. Stonework has as many uses as you have imagination, but it's greatest benefit is that of longevity. Properly installed, stonework is a good investment that will be there for generations to come. In fact, it often gets more beautiful with age. Our specialty is garden path stepping stones, and moss covered boulder walls.
View photos of our stonework.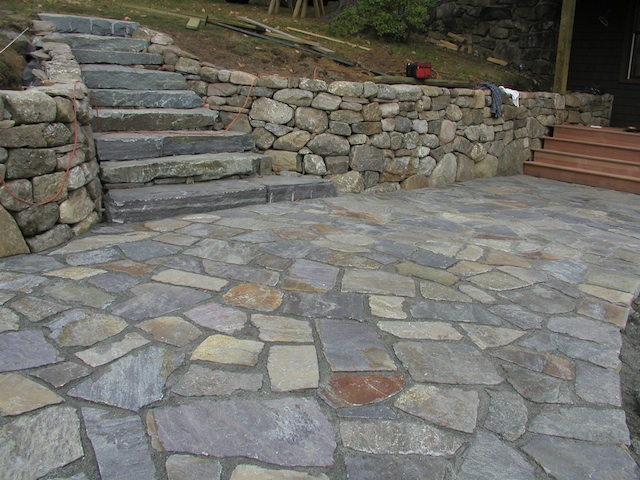 hydroseeding
The advantages of Hydroseeding:
Hydroseeding is a fast, cost effective way to have a new lawn that will turn your neighbors green with envy.
Hydroseeding costs only a little more than old fashioned methods using dry seeding techniques combined with a messy straw mulch.
The cost to have your new lawn hydroseeded is less than 1/4 the cost of using sod, and in a few weeks you will have a better appearing lawn with no need to worry if the sod will take.
Your new lawn will be sprayed on. The protective mulch covering has an attractive green appearance. A special blend of seeds will be used that will be chosen for the conditions and requirements you have. The factors that may go into the choice may be the amount of sun, shade, the terrain, the type of soil and if you have children or pets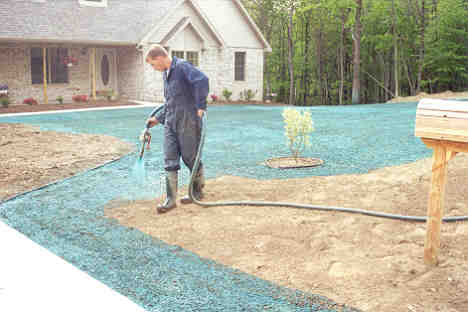 tree spade digging
Transplanting large trees:
Trees can be considered one of the most natural valuable assets of any landscape. Healthy, established trees can add many thousands of dollars of value to any landscape, be it residential, commercial, or public. They give street appeal to a property, heat when dormant and shade when in leaf, and provide sheer beauty in their fully leafed out canopies hovering over the landscape. We plant them to commemorate births, deaths, marriages, and almost any event possible. We revere them because their towering presence is a reminder of historical events and are intricately linked with our sense of the past. They are our friends in high places. A beautiful tree in the "wrong" place may be salvaged rather than destroyed. Perhaps it is for any or all of these reasons that decisions are made to move established trees. Properly timed transplanting of trees, generally in spring is of utmost importance.
View photos of our tree spade in action